The new (or not so) Nutaku title Merge Nymphs takes you to a world of puzzles you need to solve and save the world (from a disaster) with your own army of hungry for sex girls! It's the basic way to express the erotica that comes out of this game!
Evil Golems and pollution going on in your world, and of course you need to save the world, and why not having tons of sex while doing it? Yeaah.. It can look boring at first place, but then when you get to the nymphs…mhffff things change! Just have a quick look, dear reader, whoever you are, I hope you get a good hard-on :O 😀 
*THE EXACT face I'd imagine… cute, innocent, with the little hands holding the dick, good work guys!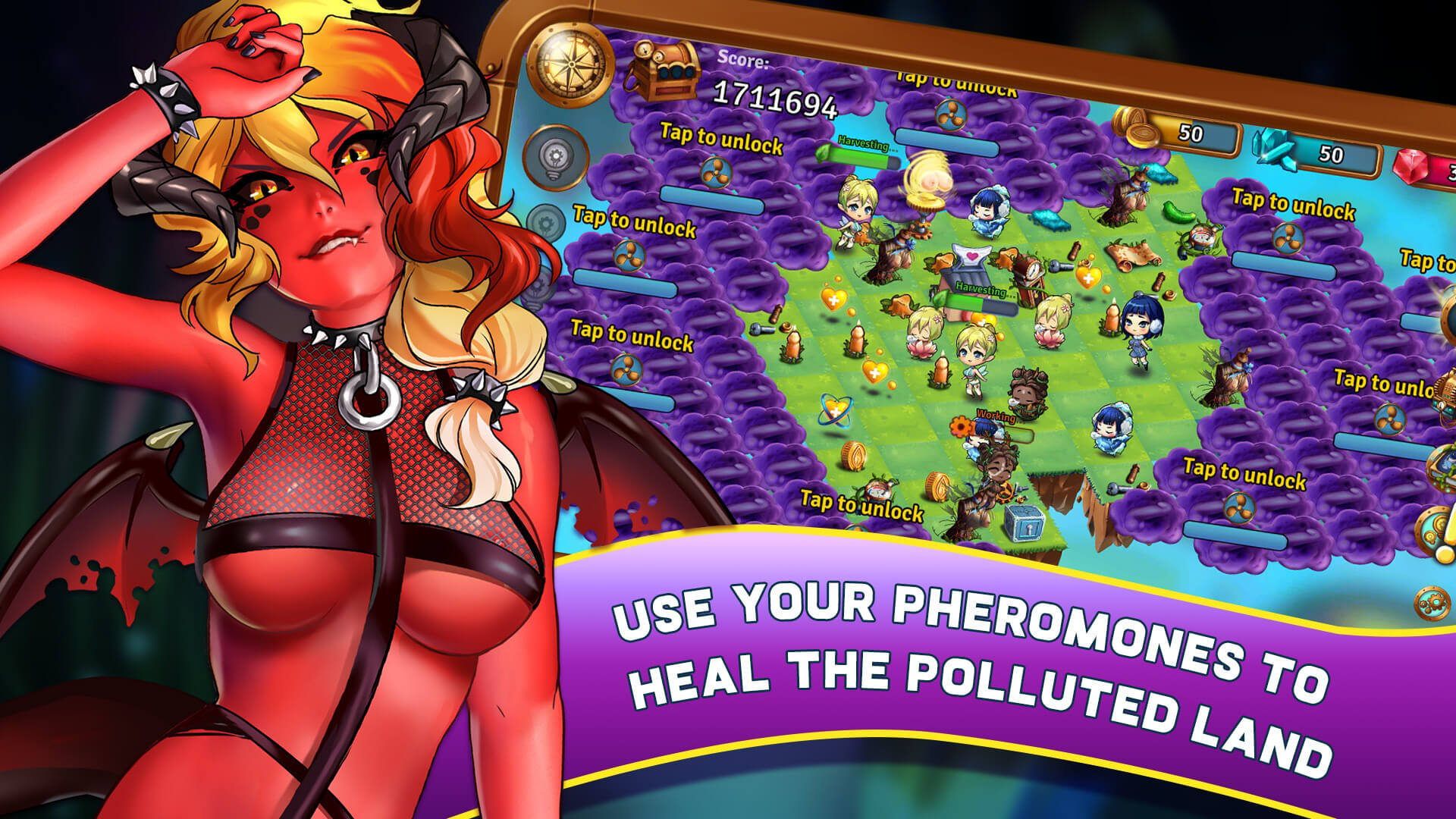 I mean these girls… *hornyface* they look so good! The seductive nymphs have different sets of abilities, your goal is to keep equipping each one of them… and finally, let them reward you! The stronger they get, the faster you win in battles.
The rewards I'm talking about help you become, as the game says the Lord of Fertility! You need to prove your powers to almost 80 nymphs each with their skills and kinks. On that note, I can say that the number of scenes is not that satisfying… I haven't unlocked all of them, but they must be around 30, which for a sex gamer like me.. It is just a beginning. I notice the variety of poses and kinks which is good, but yet, maybe the devs need to think of investing a bit more to that part, I really hope they do.
And about the UX, it seems pretty relaxed and cool. When you're in the battle panel, you can't get lost, you just know what to do. After having a couple of battles, I can say that it's a good practice to always move your weapons on the field.
Total, 80 nymphs, 30 scenes, 70 puzzles. Hot scenes, cool battle mode – it's a-ok experience for me.
Here's some more of the wet parts of this cute game:
Try it out!